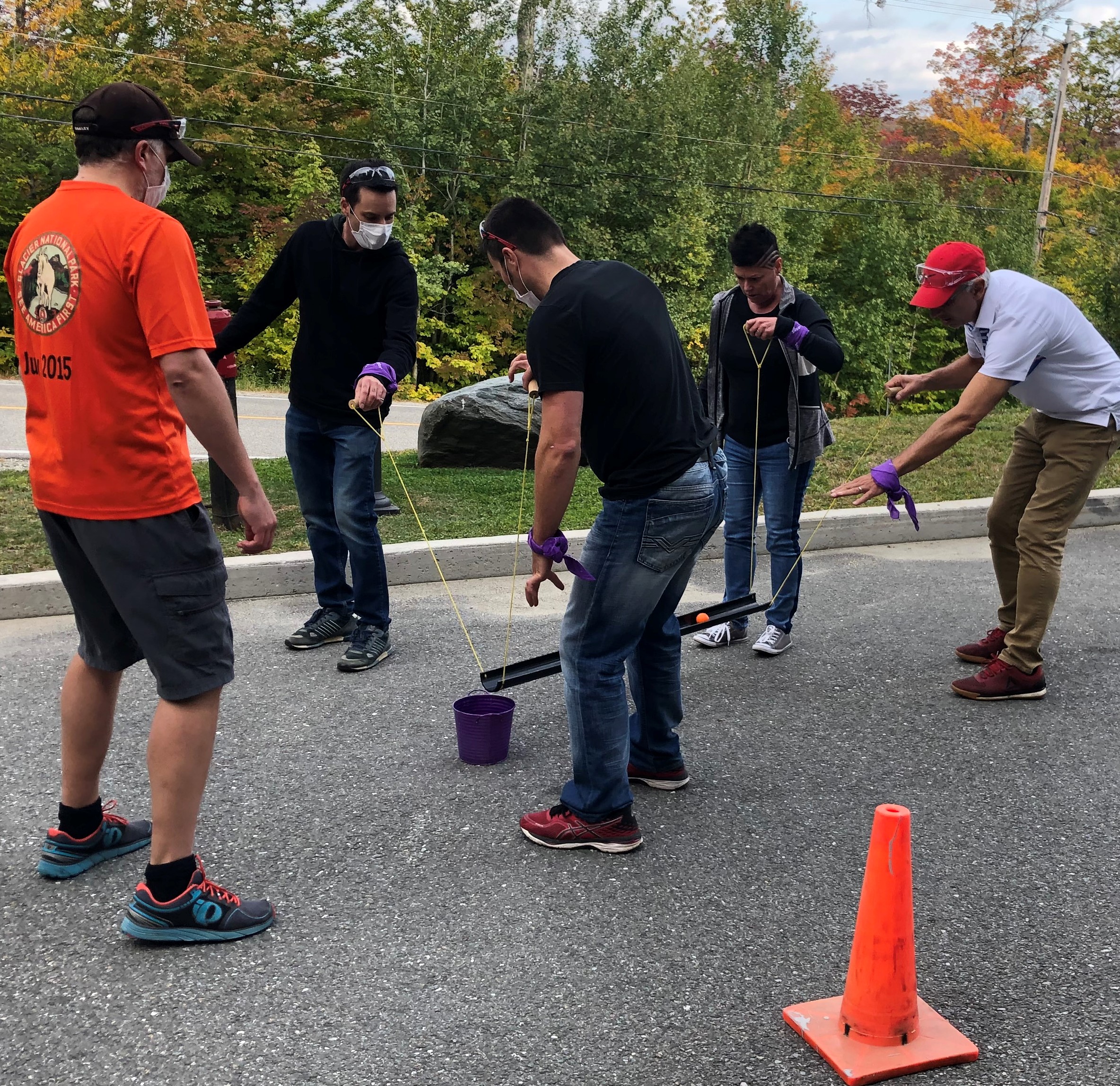 All our packages include:
All equipment required for activities
Complete supervision by a professional and experienced animation team
Formation of teams for the activity
Team Identifications (bandanas)
Sound, microphone and background music
Winning Team Award (Custom Medals)
Tailor-made and personalized service
All customer follow-up required
Coordination, transportation and layout of the place as required
PACKAGE #1
ACTIVITY
WE TAKE CARE OF THE ACTIVITY, YOU TAKE CARE OF THE PLACE.
Available everywhere in Quebec
One or two team activities to choose from 20 available options
Half-day program (2h to 4h) or full day (6h)
Indoor and/or outdoor animation plan (at the customer's choice)
Interior animation plan (Plan B) included in case of bad weather (if space provided for this purpose by the customer)
PACKAGE #2
ACTIVITY + LOCATION
WE TAKE CARE OF THE ACTIVITY AND THE PLACE.
PACKAGE #1 +
Easy access by car, bike or public transport
Wide choice of indoor and/or outdoor sites for groups of 10 to 300 people
Room for meeting, meals or exclusive activity (if required)
PACKAGE #3
ACTIVITY + PLACE + MEALS
WE TAKE CARE OF THE ACTIVITY, THE PLACE AND THE MEALS.
PACKAGE #2 +
Available in select regions only
All audio-video support required for the meeting (if required)
Meal, snack and beverage service
Bar and alcohol service